JAGNA ANDERSON lives and works as a multidisciplinary artist and art historian/curator in Berlin.
STATEMENT //
My artistic practice moves between choreographing/composing and instigating of open, collective, generative processes and micro-utopian encounters in urban space.
My current work is about the tactics of escaping, infiltrating and inappropriate use of structures we inhabit and that inhabit us. I question relations and caesuras of perception in the field of tension between voice, speech and visual coding.
COLLABORATIONS //
p.u.r.e. – performative urban research ensemble
DONA JAGDI – with Dodi Helschinger
Medulla
WAH (Weber – Anderson – Helschinger) – multidisciplinary art collective
GANG ensemble
IIIF – International Interdisciplinary Improvisation Festival / research group
IMPRO:PER:ARTS //
a research and production platform for non-disciplinary real-time arts – since 2015, together with Dodi Helschinger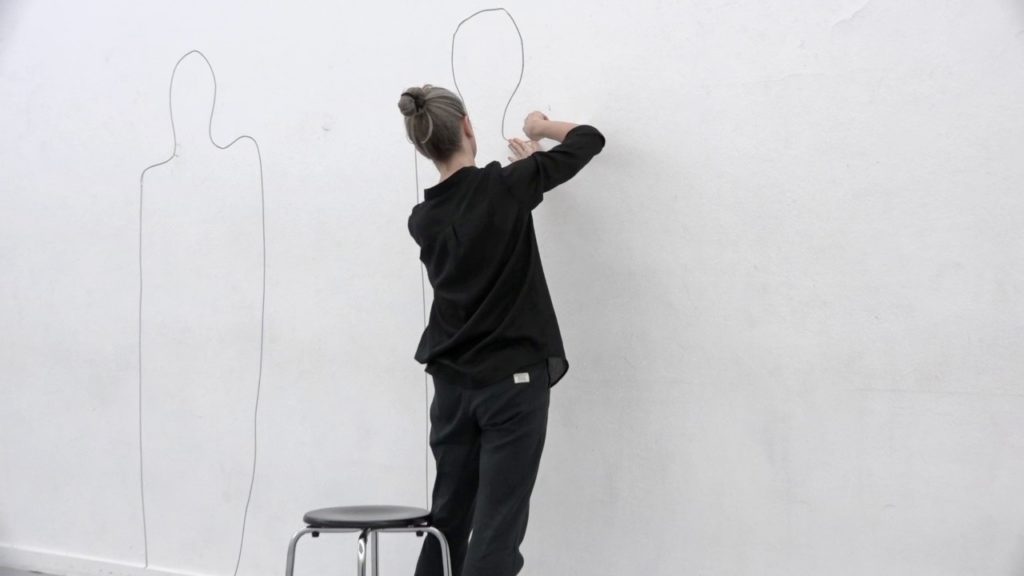 SUNDOGS, Anderson/Helschinger 2017, video still by Roberto Duarte
EDUCATION //
1993 – MA in art history at Katolicki Universytet Lubelski, Polen

1996 – completed her degree in philosohy at Universität Tübingen, Germany

2002 – Ph.D. in art history at Universität Tübingen, Germany

2013 – Somatic Movement Education, certificate from Moving on Center/Tanzfabrik Berlin

2013 – Applied Anthropology of Voice, certificate from Universität der Künste Berlin

since 2013 – Laban/Bartenieff Movement Studies, in the course of certification from EUROLAB e.V.