JAGNA ANDERSON lives and works as a multidisciplinary artist and art historian/curator in Berlin. Her artistic practice opens up new spaces in-between vocal performance art, choreography, installation and performative interventions into the urban environment.
Anderson inquires into the dynamic interplay between structures and actions on different levels – from physical through social up to linguistic – and raises the question of the sensoric body in the post-Anthropocene.
Besides her solo work Anderson embarks gladly on collaborative projects: She is the founder of p.u.r.e. – performative urban research ensemble (2016), a member of the experimental vocal quintet Medulla and of the multidisciplinary art collective WAH (Weber – Anderson – Helschinger). Together with Dodi Helschinger she mantains since 2015 impro.per.arts – a research and production platform for non-disciplinary real-time arts.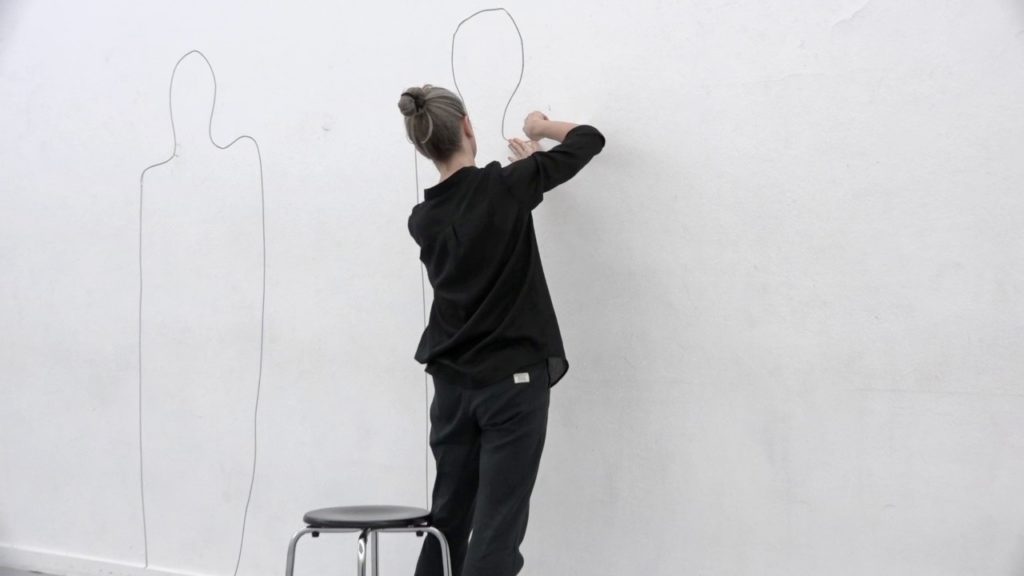 SUNDOGS, Anderson/Helschinger 2017, video still by Roberto Duarte
education //
1993 – MA in art history at Katolicki Universytet Lubelski, Polen

1996 – completed her degree in philosohy at Universität Tübingen, Germany

2002 – Ph.D. in art history at Universität Tübingen, Germany

2013 – Somatic Movement Education, certificate from Moving on Center/Tanzfabrik Berlin

2013 – Applied Anthropology of Voice, certificate from Universität der Künste Berlin

since 2013 – Laban/Bartenieff Movement Studies, in the course of certification from EUROLAB e.V.