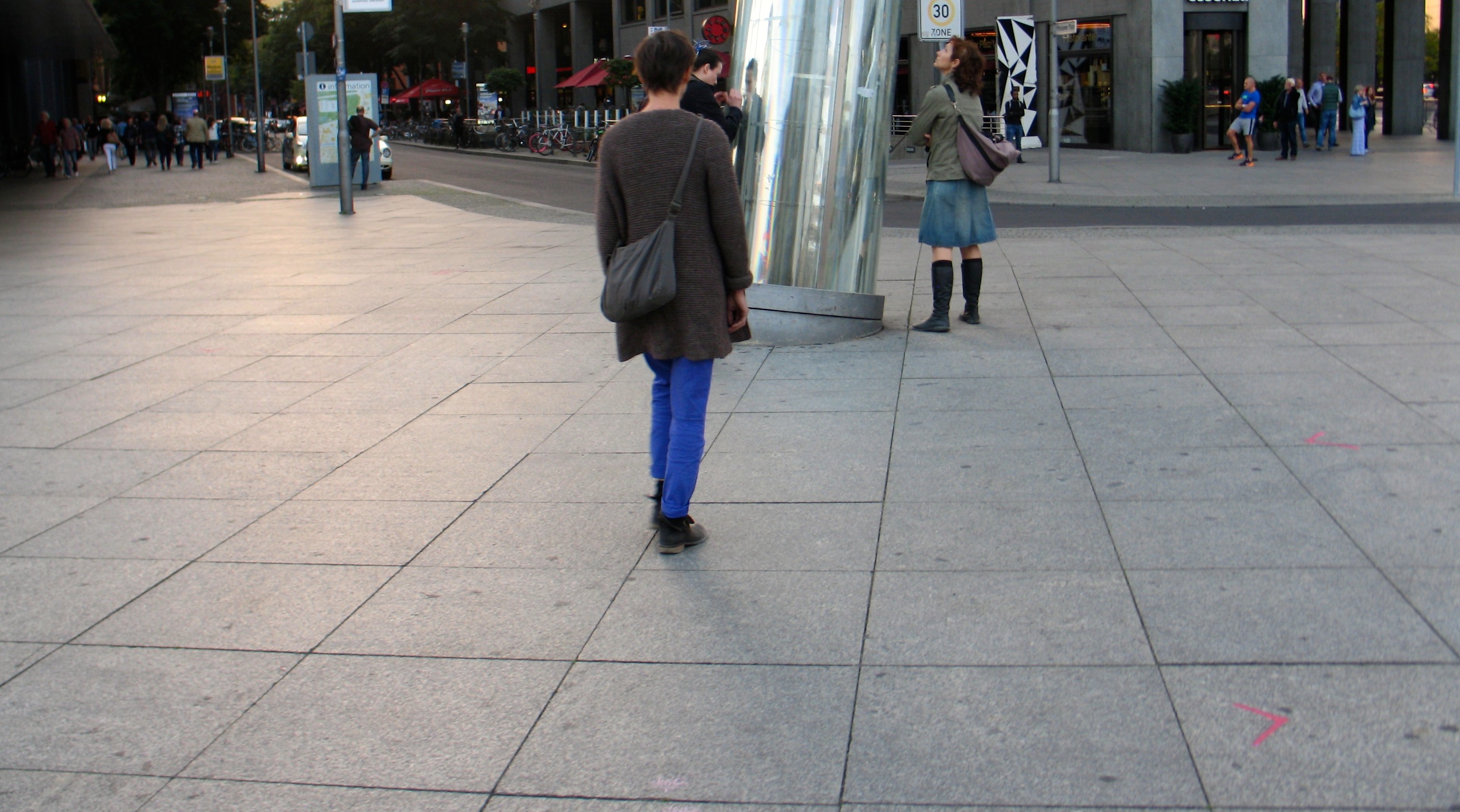 A walk with p.u.r.e. – performative urban research ensemble.
We are opening a window to the city, which is performing itself. We generate the urban space ourselves with the play of our steps. Join us for the adventure of discovering the multisensorial and multidimentional, unpredictable and ambivalent symphony of the city. We cross its commercialized surface and unfold the performative power of perception. We seek for the new quality of attention.
Read more at http://impro-per-arts.de/research/pure/
The meeting point and the route of every performative walk will be announced once participation in a walk is booked.
Limited number of participants (max. 5)!
p.u.r.e. walkers: Jagna Anderson, María Ferrara, Dodi Helschinger, Maya Raghavan, Susanne Soldan, Karine Thomas
Costs: 15 €/ 7€*
two walks 25€/ 10€*
* for students, unemployed, colleagues
Infos and bookings: pure(at)impro-per-arts.de